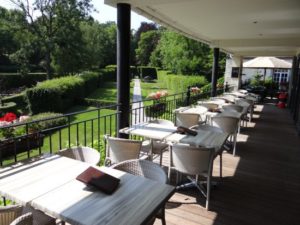 The Brasserie Bocow is a delightful experience within the Gardens of Annevoie. Perfect for enjoying a delicious local dish or trying the special varieties of local beer and wine.
You have a wonderful choice of a two or three course meal. There are three menus to choose from. The set menus work extremely well for groups. Please note a vegetarian menu and a gluten free menu is fully available.
The restaurant is well situated, whilst enjoying your meal, you can soak up the breath taking views of the gardens.
+32 (0)471 / 93 06 36
info@bocow.be